3 new Mac apps that do worth your downloads
It's been a while since February 2010 (almost a year, d'uh!) when I switched from Windows to Mac OS X with a cool Macbook Air (yes, the powerful one—SSD drive, 2.13 Ghz, etc). As a switcher and Mac noob, I had written a list of must-have Mac apps whether you were a switcher or not, which in fact is in Greek. But anyway, almost a year later, I came up again with an another bunch of important, worthy and well designed Mac apps.
[links on each app's name]
Sparrow is a new Gmail-only desktop e-mail client that caused a lot of hype because of it's redesigned concept of how a mail clients should look like. Well, for some it's almost the same with Tweetie or even iPad's e-mail concept and design. Regardless of what you think, Sparrow is still in Beta 6 and coming up strong in the future. The short description in Sparrow's website sums it up quite well: "Sparrow is a minimalist mail application for Mac. It was designed to keep things simple and efficient. No fancy stuff here… just your mail and nothing else."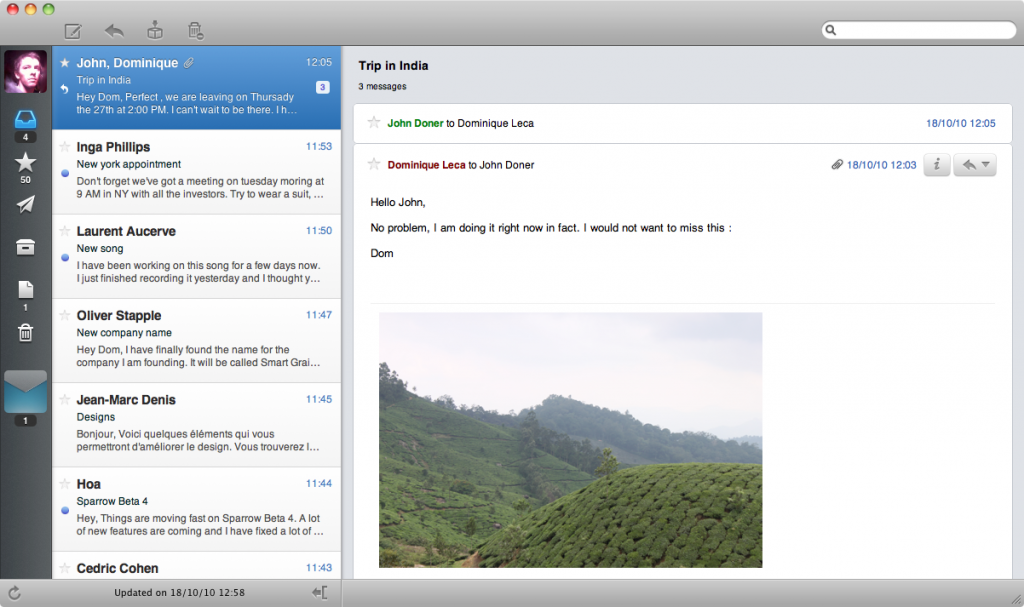 1Password is your Apple's Keychain Access but ten times (let's be honest; a thousand times) better than Apple's proposed solution of password management. It has actually all what one might want from a password manager. First of all it's the stunning interface. Not only that, but a significant role plays also it's simplicity. Too much simplicity for a password management without complicating usability. Top of the top. I've never used a password manager before and I wouldn't ever, but this very app proved me wrong. One of my favorites. Hat-tip: it also comes for iPhone/iPod, iPad and Windows—yes, Windows!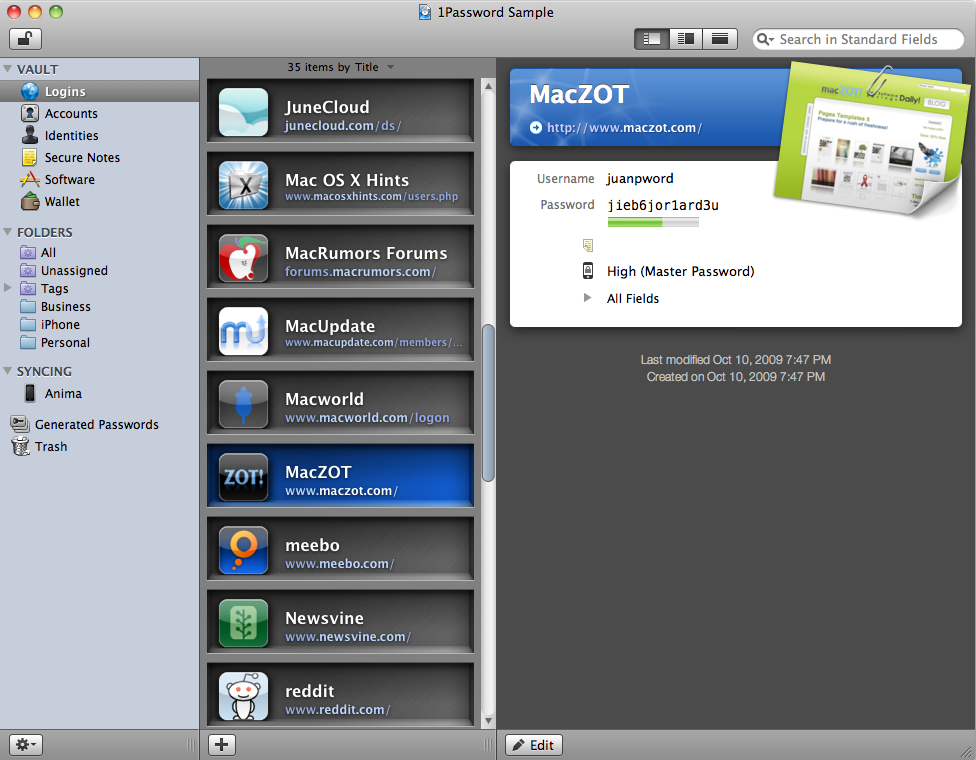 Probably, "yet-another-LastFM-scrobbler" but I think it is the best yet-another scrobbler. A very compact, well-designed, attractive and easy to use LastFM client that rips-off the competitors. It is essential for LastFM-ers who scrobble only the tracks they listen (me!) and don't use the client for to listen a radio station, although it can be used as a radio client extremely good too. Hat-tip: if you have a Flattr account, flattr them.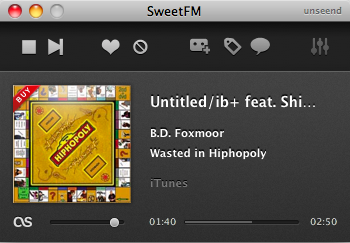 (now compare it to this.)
Conclusion
Personally, I liked these apps a lot and use them in an everyday basis (except, Sparrow because I don't use my Gmail anymore—I have Google Apps setuped for apas.gr, that is I use the web version). Mac programmers and designers continue to wow me with their mad skills. Don't forget to leave a comment below if you happen to know any other cool apps like these.