Skodeo.com, a startup combining Web 2.0, skiing, business and outdoor sports
Couple of days ago in Facebook, a FIS Alpine Ski World Cup athlete-racer, Steve Nyman, invited me to join a newly created Facebook Page called Skodeo. I dropped by and joined of course, because it was related to alpine ski and already there were some other World Cup athletes joined as fans. Then, I found out that Skodeo is a new web startup from USA's World Cup athlete – and now a A' team member, Erik Fisher.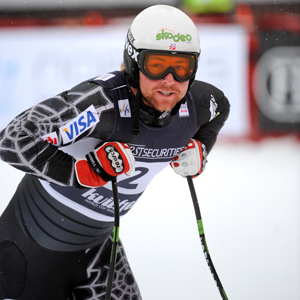 It is an online shop, in fact one of the simplest out there, because with only to keywords – the product you want and your location, it finds you sports gear, clothing, equipment and accessories. Used and new. Erik says, it combines the best out of the two giants, eBay and Craigslist. In fact, he says "I've always wanted to do something that allows me to get my mind away from skiing."
Erik, began promoting Skodeo with just a sticker on his helmet from the Val d' Isere World Championships this year and for the rest of the season. But, he told me that he started some Social Networking promotion and as well as other media attention which comes from the USSA team too, as he is a national team member. He started also, a Twitter, a Facebook page and the company's blog. He plans too, via his PR guy to enter with ads some magazines too. In my question about the future plans of Skodeo and what himself sees, he replied that, the main plan for Skodeo now, is to become the premier online place to buy and sell your outdoor equipment-gear and if they accomplish that, that may move into other things as well. But for now the focus is on outdoor sports. As I understand him, he is passionate for his new venture Skodeo and he (as well myself) believes that Skodeo can and will be the #1 place for outdoor junkies to find, buy and sell their gear. The idea of Skodeo sprung from Erik's frustration with services like eBay that don't allow buyers to get their hands on items before they are purchased. He adds, 
"If I buy a pair of skis of eBay I have no idea what they're going to be like until they're at my front door and I've already paid for them, and with Craigslist you can only search one small area at a time."
By solving these problems, as well as making his site more user-friendly and fun to operate, Erik believes he has created a product that outdoors enthusiasts across the country can get into. "I like to call it a hybrid between Craigslist and eBay – the best of both worlds," said. There is also a business plan running for Skodeo. On the new site, businesses will have the opportunity to partner with Skodeo, adding their logos, a link to their own sites and online listings. "The way we're going to try and make a profit is to make it free to the public, then businesses can come on and list an item and pay a fee to display their logo next to it. People can click on the logo to get a list of all of their items as well as their website and a map to the store," said Erik. One goal of Skodeo is to encourage buyers and sellers to meet face-to-face to ensure the quality of the products being sold. Users will also be able to search for gear by geographic area. "It will be cool because if you look for skis for sale in Park City, you'll be able to see how much a brand new pair is running for versus somebody who has used them.", adds Erik. Currently Skodeo is available only for US, but Erik told me that they are not yet set up For Europe, but they are planning on making a way over there as well. 
I would like to thank Erik for his time answering my questions via email and I wish him and Skodeo the best! I hope all is well and Skodeo will be the hot place to sell and buy your outdoor sporting equipment.
P.S.: Don't forget to greet Ted, Lindsay and Julia, Erik! I met with
Ted
and
Julia
this year
in Sölden
 in their autograph sessions. Heh.
posted: May 17, 2009
under: Reviews, Start-Up's, Web